Tenker Scratch Paper Art Set 50 Piece Rainbow Magic Scratch Paper
SKU: B08HPM1LPK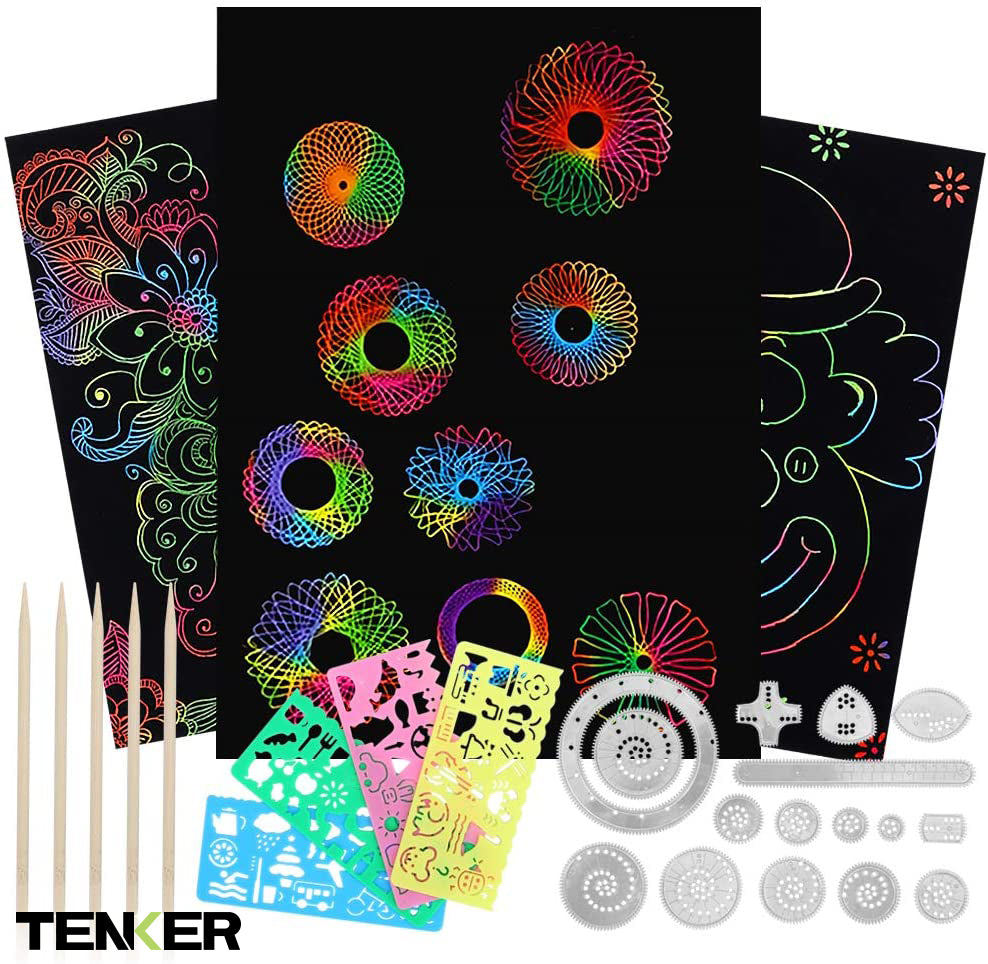 Tenker Scratch Paper Art Set 50 Piece Rainbow Magic Scratch Paper
SKU: B08HPM1LPK
Magic Rainbow Scratch Paper Art for Kids Adult - This Scratch paper is made of NO ODD flavor, NO TOXIC powder premium papers, natural wood, enviorenmental friendly ABS material. Use scratch art tools drawing a magic artistic creation.

Great Rainbow Kids Art Supplies with Gear: Use the drawing stencils to scratch away the black matte surface of the paper, revealing the background. It's a great tool for kids to create different artistic sketchs, artwork. The rainbow paper set please refer to the attached detailed manual.

SUPER VALUE Scratch Art Kit Tools: Total 95pcs. Design set includs: 22 x Drawing gears, 10 x A4 papers, 3 x Ink Pens(Black/Blue/Red), 1 x Viscose. Scratch paper art set includs: 50 x Papers (7.5 x 10.2 inch), 5 x Wooden Stylus, 4 x Drawing Stencils. A great easter and birthday drawing gifts.

Different To Other Scratch Off Paper Set: It contains two sets of toys, you can easily draw perfect and beautiful patterns with gear sets. Which can fully develop the child's brain and let the child have a long-term interest in this product.

Best Gift For Kids: Daily use throw it in your backpack, bag or even your pocket and create whenever inspiration strikes. You can use these scratch paper art set at parties or holidays to give full play to the creativity and imagination of children. Very good gifts Easter magic paper gifts for your boys and girls.