Tenker Soft Flexible Nylon Hair Artist Acrylic Piant Brushes Set ( 10 Psc )
SKU: B08YWW4XK9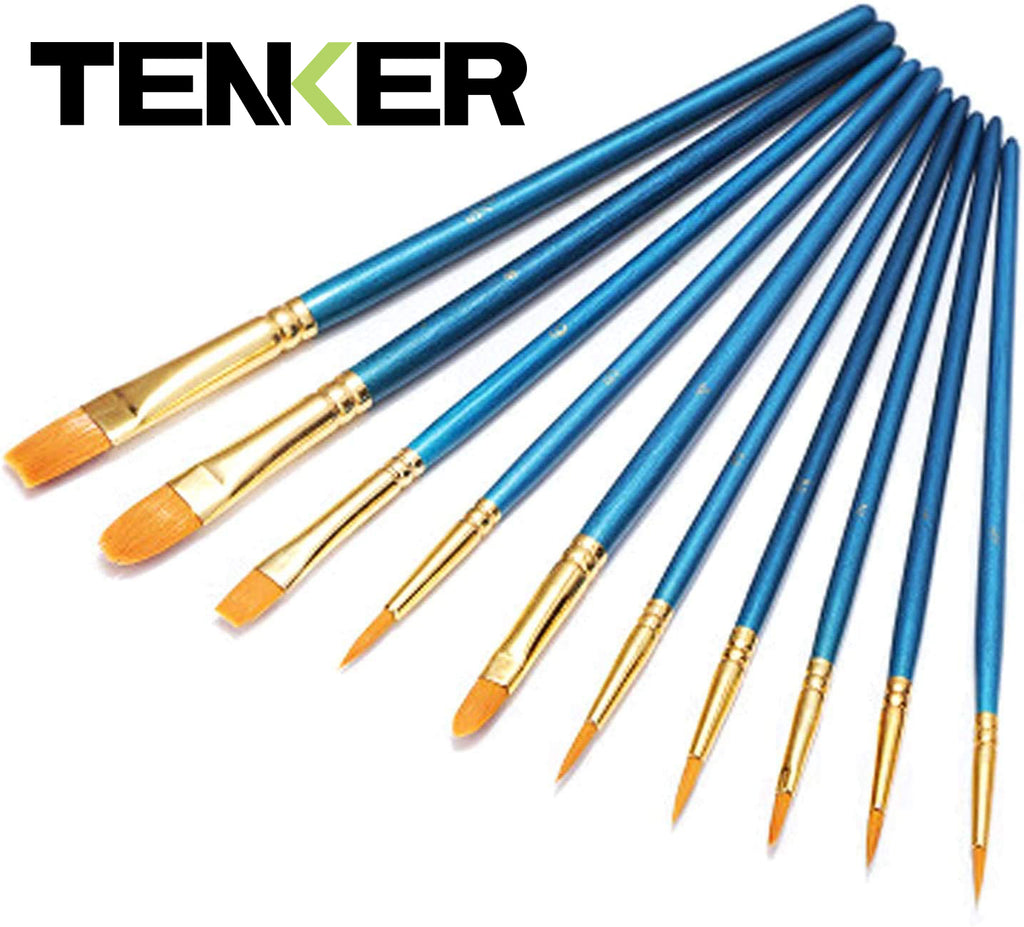 Tenker Soft Flexible Nylon Hair Artist Acrylic Piant Brushes Set ( 10 Psc )
SKU: B08YWW4XK9
1. Packaging includes: 10x small acrylic piant brushes in 10 different sizes: 5/8 8 6 4 5 3 2 2 1 2/0 Color: blue. The length varies from 17.5 cm to 19.5 cm (6.9 to 7.7 inches).

2. Shape: Acrylic paint brushes come in a variety of shapes, such as pointy round, angular, European hazel, flat and lined.

3. Material: The brush head is made of high quality nylon wool, soft and elastic, and won't come apart. Handle is solid wood handle.

4. Application: watercolors suit is very suitable for all levels of children, beginners, fine arts, artists and professionals, also suitable for wild animals and plants, portrait, dolls, illustrations, miniature, model ship and aircraft, arts and crafts, rock, leather, plaster and ceramic, or body, nail and facial art painting, all the different size of the brush can satisfy various needs.

5. If you have any questions about the products, please contact us.